---
Dear Sully,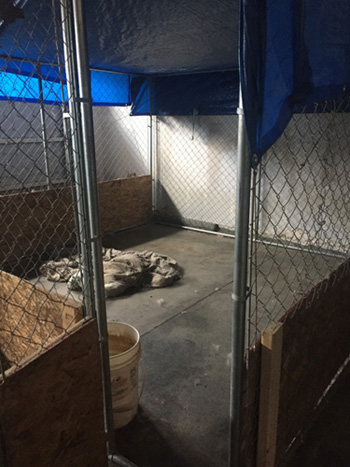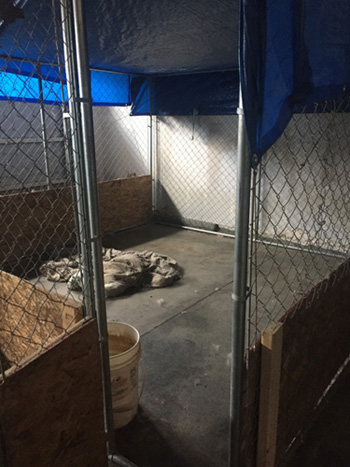 As most of you know, I've been fostering a St. Bernard named, Sully, for the past 9 months. After many ups and downs, he's finally found his home. And as I do with most of my fosters, I wrote him a letter…
Dear Sully,
Well, my friend, you're on your way to your new home as I write this. It's been quite an adventure the past 9 months but I can remember the day I picked you up like it was yesterday.
I got a call from the girls at, Rescuing Philly asking me if I would take you in. They told me you had a bite history and I told them I would come meet you and if you didn't rip my head off I would take you in. Well, the day I met you, you did everything you could to push me away. I must admit, I was a little intimidated but I stayed calm and called your bluff. In about 10 minutes, I put a leash on you and put you in the car.
The first day I walked you everything seemed fine. You walked great on a leash right up until my neighbor and his grandkid started walking towards us and you lunged. I figured you just needed time to adjust. But you lunged at everyone that came close to us. You stayed in the garage and you scared everyone that came through there with your loud ass barking and growling. You managed to rip the shorts of one of my neighbors and you managed to scare people who had never been scared of dogs before. But because you were so damn cute, people were still interested in you. You pretty much scared off everyone….and then came the one meet n greet and you actually bit someone. We were at the park and she was walking you, you stopped walking, she stopped walking, you gave me this look and you bit her. You released pretty quickly but it was at that moment I questioned everything I ever knew about dogs. I started second guessing myself and wondered if I was the right person for you. I certainly couldn't keep you but how was I supposed to be your foster if I couldn't get you under control.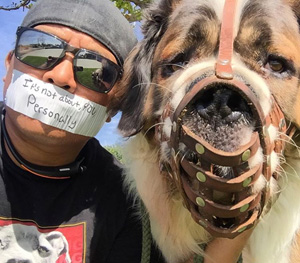 Then a man named, Linn Boyke stepped in to help me. He didn't tell me what I was doing wrong. He showed me what I was missing. He showed me what to look for. He also told me it would take at least 3 months to rehab you, and that was if I worked with you every day. Thing is, I already had you for 3 months prior…so we started from day 1 all over again. Aside from Bri, we had Lauren, Travis, Aileen, Jessica and even 7 year old Jaidyn on board to help. And trust me, you gave them all reason to walk away but they never gave up on you, either. The behavior exercises seemed like they would never work the way Linn showed me but I had him in my head telling me, "It doesn't matter how long it takes. What matters is that you take the time." We took it one day at a time, one step at a time. I muzzled trained you to get you used to being in public. I even put tape on my mouth so it would keep people from looking at you.
And as the hours turned into days, the days turned into weeks, and the weeks turned into months, something started happening. It wasn't just me you were good with. Instead of handling everything yourself, you started looking to me for guidance. Thanks to, Linn; I learned how to work you through stressful situations instead of forcing you through them. Before we knew it, Jessica was walking through the garage with no problem. You stopped barking at Jaidyn. You let Lauren give you belly rubs and you let Travis walk you muzzle free!! Macie stopped coming in through the garage because she was so scared of you but the day you let her walk through and didn't make a peep, I knew you were trying to tell me something.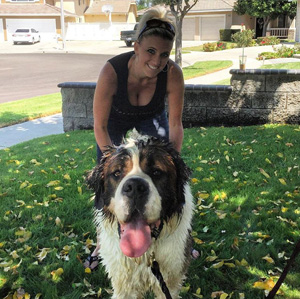 You had more meet n greets on top of that. They went well. You liked them a lot but while my heart was telling me yes my gut was telling me another story so I held back. You see, even though I couldn't keep you, I was in no rush to place you. It had to be right. But during all of this something else pretty awesome happened, Sunny Saints Rescue and Angels for Animals Rescue joined in on the search for your home, which is another amazing story all in itself!
Then I got a call from a man named, Brian. He was retired, lived on 3 acres and had been working with St. Bernards for over 30 years. I spoke to him about your bite history and it never fazed him. We had been talking for over a month. He sent me everything I asked for just short of a hair sample. Every time we talked, I kept repeating myself about your bite history and one day he finally said, "Look, I'm driving down there with my dog, Princess. He's probably going to bark at me at first but it won't last long. I'm going to put a leash around his neck and he's going to get in my van with Princess and I'm going to give him the home he's always longed for. I know what I want and you may not believe me but I'm telling you exactly how it's going to happen." Before I could get the word, "but", out of my mouth he asked me, "How long did it take you to get him in your car and take him home?" When I replied, "About 10 minutes." He said, "If you did it, what makes you think I can't." It takes a lot to leave me without words but he did it. I told him if he wanted to drive all that way for a chance, then I supported him 100%.
For the first time, my gut told me he was the guy. Lauren and Travis came over just in case this was their last day with you. I washed you up, gave you your usual 5 bully sticks but I treated it like any other day.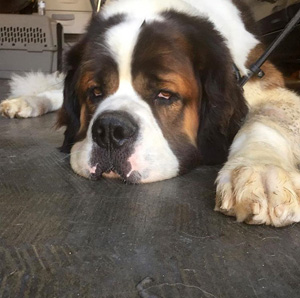 Then Brian came over…and everything happened exactly as he said it would. And just like Kurtis, Lucy, Ziggy, Jude, Tater Tot, Justice, Mama Jelly and so many others before you, you never looked back as you got in his van. I wanted to say bye to you one last time but I didn't want to get emotional and ruin your big day. But that's ok, because I had already said bye to you in the morning in my own way.
From being on death row to multiple foster homes to having a bite history, the odds were stacked against you. You made me question my abilities but in the end you proved Linn's words right. You taught me more than I could have ever taught you. Like many humans, you did all you could to push everyone away but it wasn't because you hated people, you just wanted to see who would stay. And I always told myself, you would find your home the day you were done teaching me what I needed to learn. It was a 9 month lesson and today was graduation day.
Many people have already told me they hope it works out but as I've learned, there's no confidence in hope. I know this is right.
Hands down, you were my longest tenured foster. Between you and the School of Dog Psychology you taught me to respect the commitment to the process. Happy tails bud. Bri and I will come to visit you soon and Brian will be sending me pics for all your fans but there's a dog named Fiona who could use the extra attention now that you've found your home.
"It doesn't matter how long it takes. What matters is you take the time."
Love,
John
Ps…I miss you already.
Recommended Posts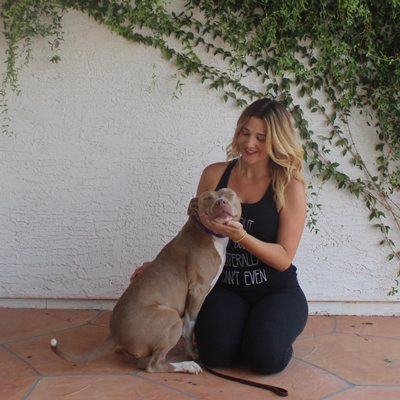 September 12, 2017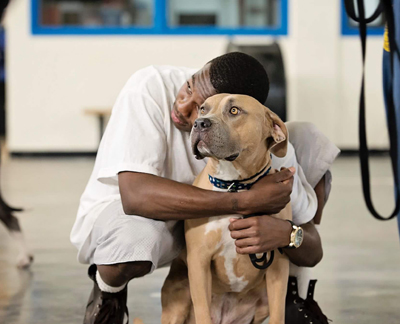 September 06, 2017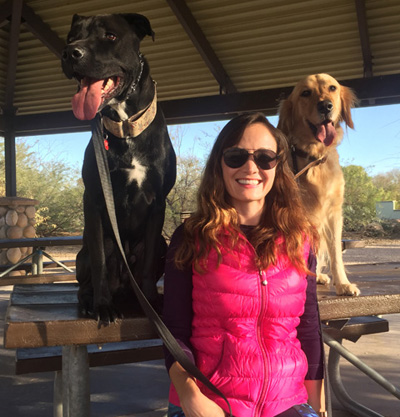 August 22, 2017