---
Dear Pinky,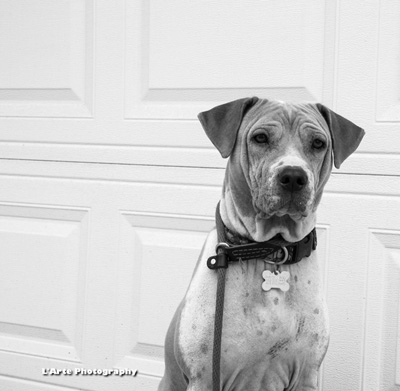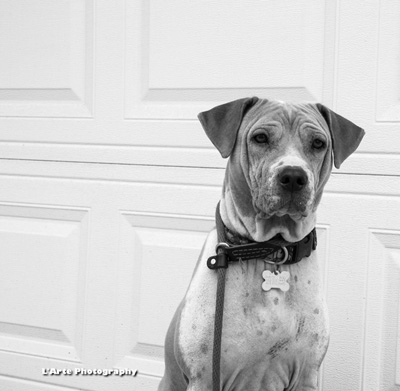 It's been quite a while since my last blog but if you haven't already heard, Pinky got adopted! And of course I felt like I should write her a letter…
Dear Pinky,
Well, what can I say that hasn't been already said? It's been 9 months since you arrived on a plane from Thailand and in just a few hours you're going to your forever home. It seems like yesterday when we met Zach at the airport to come get you. I don't know that I have ever been so anxious to meet a dog before. It's almost like I was nervous or something. Bri was 3 months pregnant and we had to take separate cars because she had an appointment for Camden that day. Getting you out of customs took so long that Bri canceled her appointment. And when we saw you there was something in your eyes that hit my heart so hard I still can't put it into words. There you were, asleep in your crate that you had been in for over 24 hours. There was no sign of you trying to break out and you actually looked happy in there. It was at that moment that I realized, if you could be happy in there, you could be happy anywhere.
Because of that LA traffic, it took us over 3 hours to get home. Your mangy skin stunk up my car. And I remember just looking at you in my rear view mirror thinking to myself that you were really really pink….like really pink. It felt like a weird awkward first date. I kept thinking to myself about how you were gonna get along with the rest of the pack, human and canine. And then there was Snack Pak! I really don't know why I was overthinking so many things and it was almost like you could feel it because as soon as my thoughts began to become blurred and I was starting to overwhelm myself you would sneak in a kiss. Almost as if to let me know that there was nothing that was going to be worse than what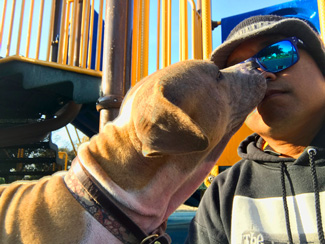 you had been through already. And when we got home, you met the pack like you guys had been long lost friends. But there was an instant connection with Fletcher which was crazy to me because he's usually the last to meet any new fosters.
The next day we went on our first walk. I put that slip lead on you and you refused to walk. I had to remind myself that you had probably never had anyone lead you on any walk in the 3 years you had been on this Earth so we took it slow but it was only a few days before you got the hang of it and you were automatically sitting every time I stopped. It wasn't long before you were walking with the pack and while they were panting like they had climbed Mt. Everest, there you were, with a look on you face as if to say, "You call that a walk? You all better step your game up!" And we did. In fact, it was you that got me back to running again!
You were such a joy to have around that we lost track of the time you were actually with us. Fletcher had really taken a liking to you. He was always next to you. It was like you calmed him down when you were around which was crazy because you were such a high energy dog.
But that was your "flaw". Your energy. You were so excited for everything. Sometimes it was a bit much for people. And you had made yourself somewhat of a sheriff. We called you the "fun police". That was also another "flaw" you had which was one of the reasons you were with us so long. But instead of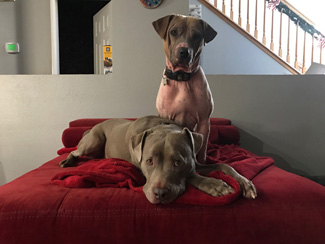 settling on the idea of "that's what she knows", I took every day to teach you something new. I knew it was only a matter of time before someone wanted you but every day you were with me, I would teach you something and you would do the same back for me…like teaching me not to leave my food where you could get it! But just because you had 3 years on me of being who you were didn't mean you couldn't learn another way.
And then finally we had an adopter! But she was in Idaho. It all seemed like you were on your way there but things fell through. Then another potential adopter appeared…then disappeared. You were getting stood up without anyone actually meeting you. I never lost hope because that just meant I had that much more time with you. I loved you so much already and I couldn't imagine loving you more but I did…more and more every day. I was starting to think that maybe you were just meant to stay here with our family. Being that all of Marley's Mutts adoption events were 2 hours away there was a good chance that you were not going to be close when you did get adopted. And while I wished that someone close would adopt you I was just hoping that someone, anyone would just want to meet you!
Then I received a message a few days ago that said, "Hey!! So I've turned down 4 dogs this week on the off chance I can meet Pinky." To which I quickly replied, "What are you doing now?" She sent me an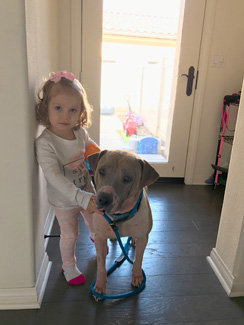 address and when my GPS said you lived 2 miles away, I did my best to not get my hopes up. It was just a meet n greet. She had little dogs and they were all probably going to hate you anyway. But they didn't. It went perfect. You just had to meet their kids who were 13 and 2 years old and I could already see you knocking down the 2 year old, which you did. But as this little girl was sitting there on her butt you two made eye contact. Like you were saying, "Can I have another chance? I know I can do this." You looked at me and I assured you that we had prepared for this. And as this little girl got back up, she said "My doggie" and you stayed right by her side, giving her space but being close enough to where she felt like she had a new best friend. Their 13 year old was already in love with you and because he was a polite kid, he stayed quiet but he had a look on his face like you held the answer to his happiness.
I left them alone with you for the day to see how you would behave without me around. And I got kind of sad. Not because I knew you would act up but because you would be perfect and my days with you were definitely numbered. When I came back you were so calm. You acted as if you were welcoming me into your new home and showing off all the manners we've been working on the past 9 months. So when they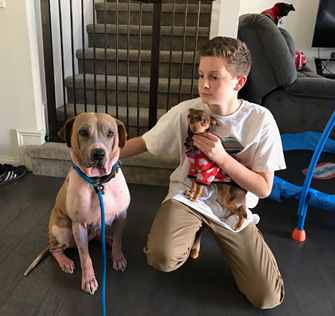 finally told me they wanted to adopt you and to bring you over the next day at 4pm, so many emotions began going through me. I was sad. I already missed you even though you were lying right next to me. And I couldn't even spend the day with you because I had to go to the shelter in Pasadena to meet a dog. Most of all, though. I was happy. But when I got to the shelter, they were closed on Monday's so I came back home to you. And you're right next to me as I'm finishing up this letter, lying right next to Fletcher.
I'm gonna miss you, Pinky. I know you're just down the road but you're gonna need to bond with your new family. The good thing is I will be stopping in from time to time because your family sees your potential and they're tossing around the idea of going through the process of becoming a therapy dog because like their 13 year old said, "If she can make me this happy, imagine what she can do for everyone else.' He couldn't have been more right. Happy tails, Pinky. I'm gonna miss our "conversations" even though I'm sure some will pop up from time to time.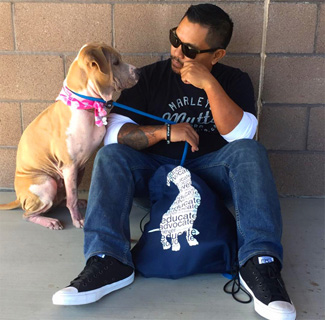 You know the other day, I was asked who my hardest foster was to let go, and I pointed to you. I love you so much, Pinky Pie. And I will end this here. I can feel you staring at me. Let's go make these last few hours count.
Love,
John
Recommended Posts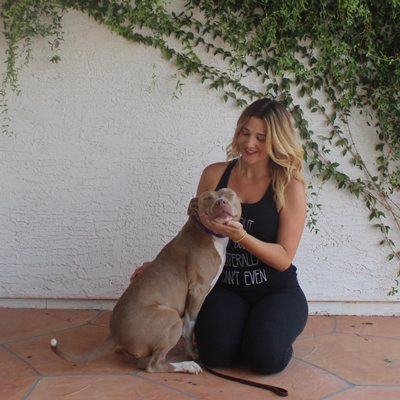 September 12, 2017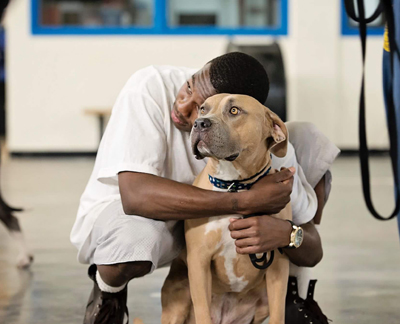 September 06, 2017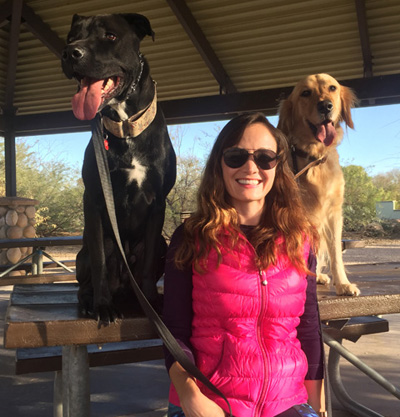 August 22, 2017