---
Dear Kurtis,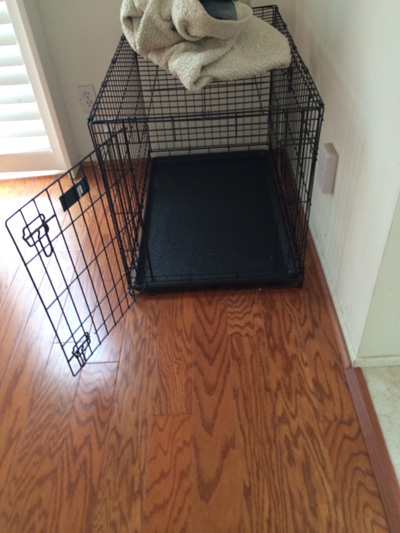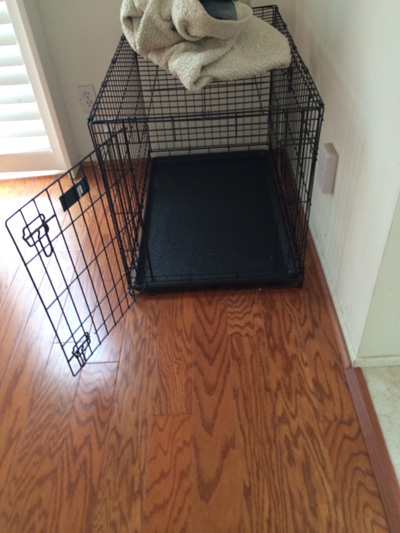 Today's blog was supposed to be about Elvis and his trip to Brea Olinda High School but I ended up writing a letter to Kurtis instead…
Dear Kurtis,
Kurtis, 4 months ago you came into my life and completely turned it upside down. I always knew I had a big heart but I didn't know how strong it was until you showed up. I remember the first day I met you. It took me about 10 seconds to decide I was going to foster you. Even though I had no idea HOW to take care of you I knew I had to.
I remember the weekend you got sick for the 2nd time.  It was on a holiday weekend and all the vets were closed. You were burning up like crazy and your infection had spread all the way to your legs and under your belly. You couldn't move. I had to put your bowl to your face. I had to physically move you. All you could do was cry through the night.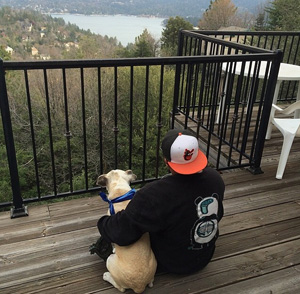 Instead of getting better you just kept getting worse and you kept crying louder. By the 3rd night, I had not slept a wink in 3 days, it was 3am and you were crying so loud. I had enough. I got out of bed and was ready to put you in the laundry room until it was time to go to the vet. As I opened your crate I could hear my inner voice talking to me saying, "This is EXACTLY what you signed up for. YOU decided to foster this dog and now because YOU can't sleep, you're gonna put him in another room because YOU'RE uncomfortable? He's not crying because he wants something, he's crying because he's sick. Suck it up, dude. Handle your responsibility." At that moment, I put my hand on your back and you stopped crying. I woke up a few hours later, on the floor, with my hand in your crate. All you wanted was company and all I wanted was sleep. I apologize for being an asshole that night.
The day I dropped you off at the vet, I just remember bracing myself for the worst. You were but 4 months old and honestly, how much more could you take? And even though the crying had stopped in my house, I still couldn't sleep because I would stay up wondering what was going on with you. I kept wondering if dropping you off at the vet was going to be the last time I saw you. I always live by the idea to take things one day at a time but this was hard to do. I wanted nothing more than to have you back at my house crying.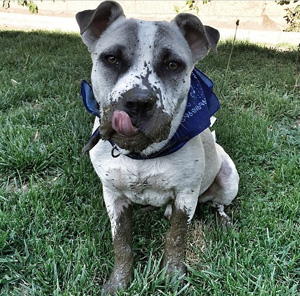 After almost 2 weeks of having a high fever and being at the vet, you started to get better, better enough that the vets asked me to continue your treatment at my house so you could get that extra bit of love with your medical treatment. The next two months consisted of meds, baths, and special food. You were just about completely bald but you were happy! Your fever was down and slowly but surely your hair started to grow back. You were getting healthier as each day passed. The better you got the sadder I got because I knew we were getting closer to you finding your forever home.
After FINALLY getting a clean bill of health, it was time to find you a home. In my eyes, nobody was good enough for you but that was just the selfish part of me. We did multiple meet and greets and everyone just loved you. Every family we met was completely worthy of having you in their home but at the end of the day, only one family could have you.  And you're in the car with them now as I write this, on your way to Arizona.  I know you love them, too. You ran to them when you saw them. In fact, you got super excited when they pulled into the parking lot this morning. I know I made the right decision with this family.
And as silly as this is that I'm writing you a letter you'll never be able to read, I just want you to know that me not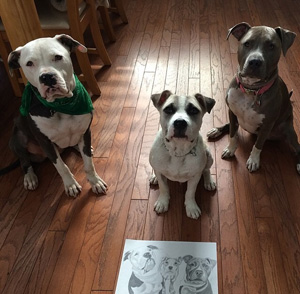 adopting you had nothing to do with the fact that I didn't want to or that I didn't love you.  My home was just a place for you to rehab and you've given me the necessary experience for the next dog that comes in here to be fostered. Penny, Elvis and myself all miss you and you've only been gone a few hours. In fact, when I got home, Penny and Elvis were looking for you. So please know that my decision not to keep you was the right thing to do. I promise your new family will love you like I did and will give you everything you deserve. And I promise that the next foster that comes in here I will take care of the same way I did with you and I will find him the perfect home like I did with you.  Adopting you out enables Priceless Pets to save more animals and we will never forget you. Another dog will fill your empty crate soon but the place you took in my heart will never be filled because you took it with you to Arizona. My eyes are swollen and watering as I write this but I just want you to know I love you, Baby K, but another dog will soon need my help and I have you to thank for teaching me how to do that.
Love always,
John, Penny & Elvis
Recommended Posts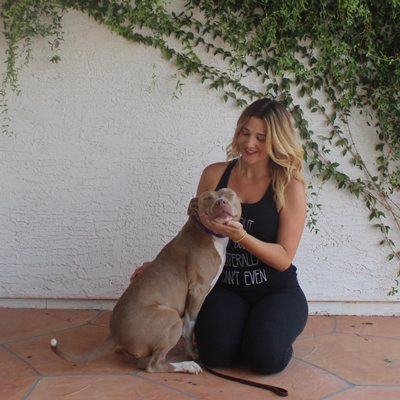 September 12, 2017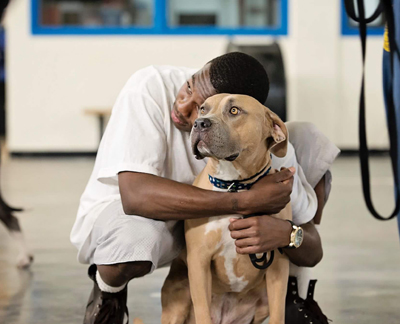 September 06, 2017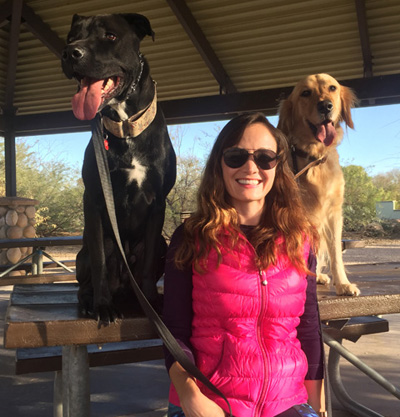 August 22, 2017